Mac has come with a completely new OS X 10.10 Yosemite with a ravishing new look and mesmerizingly improved Apple's inbuilt Apps. OS X remains just like previous OS X; it is "Yosemite" which turns your Mac to much more than mere PC. It turns your system to a hub to stay connected consistently. The features like; iCloud Drive and Continuity makes this OS gel with iPhone and other Apple devices and thus gives you opportunity to connect Apple devices. And this means that moving contacts from Mac to iPhone will be much easier.
The new OS X 10.10 Yosemite is redesigned with a completely stylish look, it has got expanded notification center along with widgets, enhancements in Mail and Messages features, streamlined design for safari and the most promising iCloud drive feature. Let us see how this iCloud drive feature is going to help you to maintain contacts updated.
Migrate Contacts from Mac Outlook 2011 to iPhone, iPad
iCloud Drive is a completely new feature which puts the iCloud folder directly in the Finder. Thus files from different Mac apps and iOS can be found in iCloud Drive just like a Dropbox. This folder is just like any other folder where files can be dragged and dropped. Other folders within this iCloud drive can also be created to maintain data in an organized manner. You can have access to iCloud from your iPhone and iPads and thus it will be easy to manage data in these devices.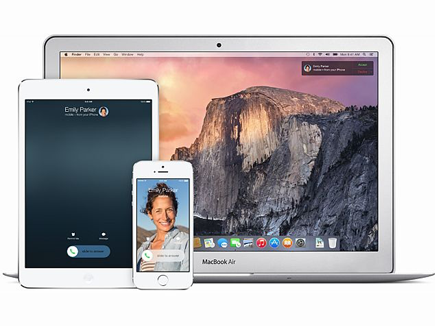 But when it comes to contacts, iPhone strictly supports vCard file format. Outlook 2011 email client for Mac has OLM archive file and contacts are stored in this file. If you move this file to iCloud, iPhone will not be able to support this file and thus contacts will not be accessible in iPhone. For this, you will have to follow OLM to vCard conversion first. There are many third party tools available online which follow up such conversion like OLM Contacts Migrator which supports OLM to vCard conversion. You can use a Windows based machine to use this tool and convert contacts from OLM file to vCard files. In all, you will have to:
Archive contacts in OLM file.
Convert OLM to vCard.
Drag and drop vCard contacts to iCloud drive folder in Mac OS X 10.10 Yosemite.
Sync contacts with iPhone from iCloud drive.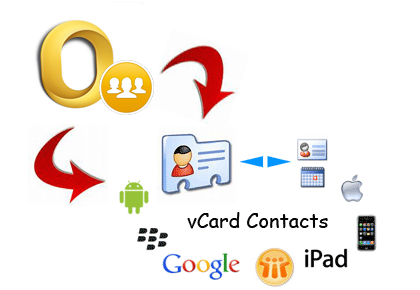 The synchronization of contacts with the iPhone is done automatically if your device has same iCloud account. You can check these contacts in your device's contact folders. Prior this version of Mac, iCloud drive demanded importing vCard file formats and drag and drop was not possible. However, now you can easily drag and drop any files in Mac machine to iCloud drive. And thus syncing data between Mac machine and iPhone has become easy. Now contacts can be managed in much easier way. In case your requirement is migrating complete Mac Outlook 2011 email with its data properties to Windows based MS Outlook application, then you can try another third party tool, which convert Mac Outlook Files to PST Outlook.