Apple has introduced OS X El Capitan Operating system, which is the twelfth major release of OS X after OS X Yosemite. But After upgrading to El Capitan the Mac users noticed some serious problem with Outlook 2011. The main issue users are facing is they are unable to access their mails due to synchronizing issue that cause Outlook 2011 hangs and not to respond whenever a user attempt to access the server.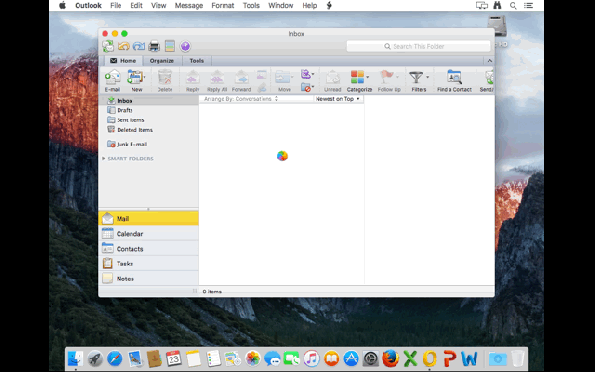 OS X El Capitan bug Outlook 2011 not working
When you start Mac Outlook 2011 on OS X El Capitan (10.11), the Outlook hangs cause it tries to synchronize with the server. The spinning wait cursor will be displayed with the application status as "not responding", and make impossible to fetch new mails.
The Offline users did not get affected by this issue, but it obviously affects the Outlook 2011 functionality. Thankfully the update is now available to resolve the issue.
Resolution of the OS X El Capitan bug
To Resolve this major issue of Outlook El Capitan, Microsoft Launched the Microsoft Office 2011 update 14.5.6. The update of Microsoft should fix the problem for Outlook 2011 users Who have upgraded or installed OS X El Capitan. This update fixes the hanging issue that occurs during an account synchronization operation in Mac Outlook 2011, and it is a much better fix than Microsoft Previous Workarounds or suggestions.
You can easily download and install the update of Microsoft Office 2011 14.5.6 from the Microsoft site.
Before you install the Update of Mac Outlook 2011 on your Mac computer make sure that you have Microsoft office 2011 installed on your Mac Computer and you have a running Mac OS X 10.5.8 or later version of Mac OS X Operating System.
To Check out that the Mac Computer meets these requirements: Click "About This Mac" on the Apple Menu.
To Check that Office for Mac 2011 is installed on your computer, follow the steps:
Go to the menu and Select "GO". And Click "Applications".
Open the Microsoft Office 2011 folder and then start any Office Application.
Now on the application menu, click "About (application)".
In the About (application) dialog box, note the version number, the number should be 14.1.0 or later version.
Conclusion: I have discussed about the Mac Outlook hangs bug i.e Outlook stops responding, which occurs after updating Mac Operating System to OS X El Capitan. For this bug the Microsoft introduced an update of Microsoft office 2011 for Mac users.