Outlook Mac Exporter
How to Convert OLM into MSG File
Manual Steps to Convert OLM to MSG
Kelly Cohen:"I have been using Outlook for Mac since 3 years for enterprise purpose and now I want to create a backup of my emails from OLM file and export them into MSG file format. I have gone through many conversion methods to perform the same but none of them satisfied my need. Since there are a lot of emails which have attachment as well, A solution is required by which I could import entire emails of Mac Outlook to MSG file format. Please suggest me a solution for Mac OLM File to Outlook Conversion!"
NOTE: Kelly Cohen has been using our products since last 2 years. Presently, she is in search of an application which convert OLM to MSG file. She has been facing the above-mentioned problem, then we suggested her to use our experts' recommended tool for the same.
Challenges Faced By Users:
As such, there is not any manual procedure (direct procedure) by which one can convert emails of OLM file into MSG file format
Messages of OLM file can be converted into MSG file only with help of an additional tool. None of the method (direct or indirect) exists by which such conversion is possible.
Need of Converting OLM to MSG Converter
Creating a Mail Backup of Outlook OLM File: In order to perform disaster data recovery, a backup file of Outlook OLM storage file is to be created. Not only for disaster recovery, but there are many other reasons due to which Microsoft users create backup file of emails.
For Migrating From One Mail Client to Another: Sometimes, MAC users switch to some other mail client application i.e., MS Outlook for Windows therefore, in order to move their mail application data, they will have to perform file conversion. It is recommended to create a MSG file from Outlook for Mac because MSG file is easily supported by Windows Outlook.
Hence, to provide a solution for performing OLM to MSG file conversion, here is a product i.e., OLM to MSG converter. This converter allow users to migrate their OLM file data into MSG file format along with its attachment and it guarantees that the data integrity will be maintained throughout the procedure.
Here we described the step guide to convert OLM into MSG Format
---
Begin with clicking on Start further move to All Programs and then click on installed software.
---
Add Mac Outlook .olm file to begin the process.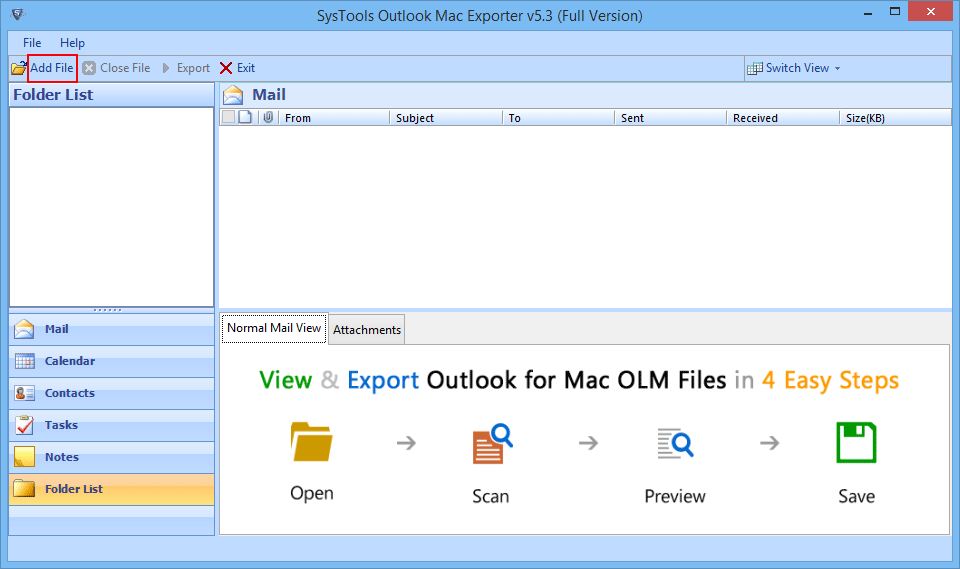 ---
Browse the file will help you in locating the Mac Outlook file in your system.
---
Just after selecting files Mac OLM, Click on "Open".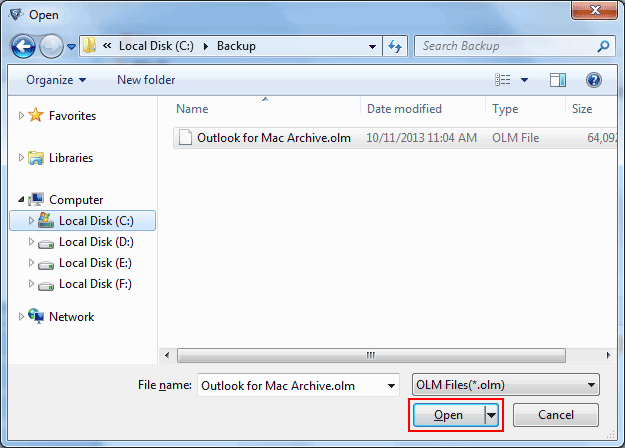 ---
For scanning of OLM file, click "Add File" to start

---
Message with a statement will say "Scanning of selected file completed successfully. Do you want to save scan??" So Press "Yes" to save it

---
Users can have Normal view of both "Attachments" and "Mails" using this.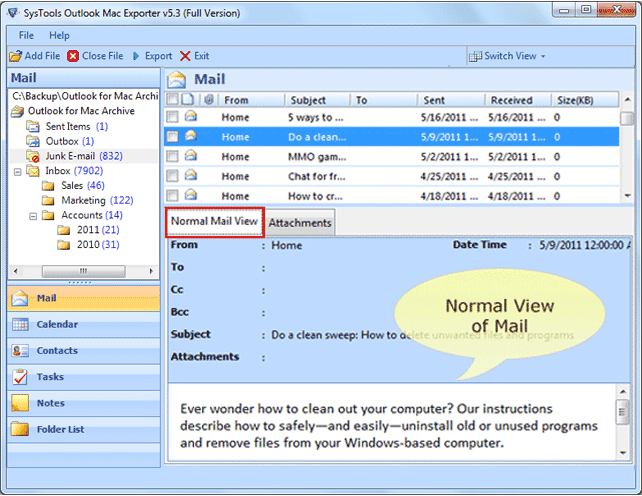 ---
Now select the mails which require to be exported, making a right click will offer you the option to "Export".
---
Choose the format, thus to export OLM data into MSG, select MSG from "Export As" option list.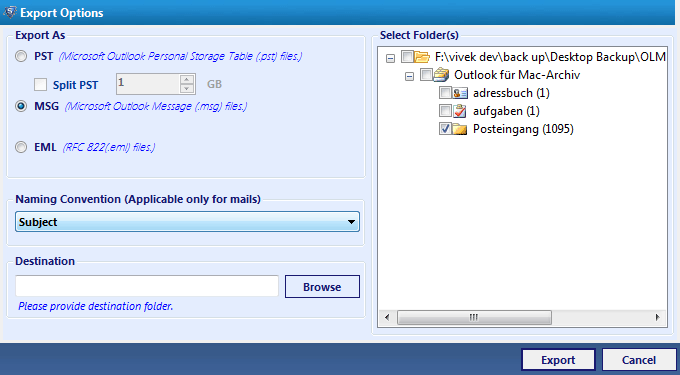 ---
Converting into MSG file will offer you the Naming-Convention Facility
Naming-Convention facilitates to customize the format of mails according to your requirements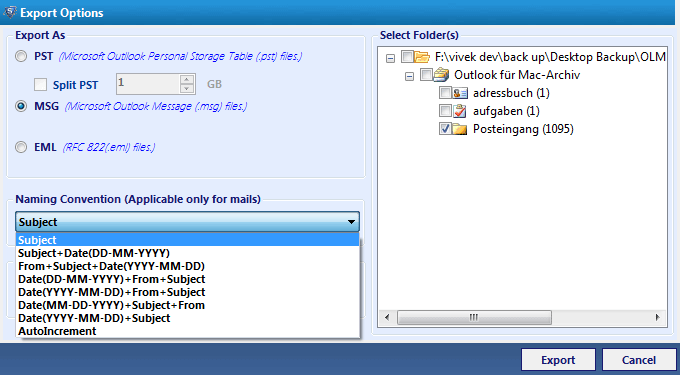 ---
At the final step choose the destination path to store the converted files and Click "OK" to save it.
Conclusion: The OLM to MSG converter has now made the OLM file conversion possible. This conversion is impossible without help of any third-party application. Users can convert messages into MSG file and view this file with help of Outlook application along with mail attachment (if any). Entire file structure is maintained after the conversion; no changes are made while converting messages from Mac Outlook into Microsoft Outlook MSG file format.