Manual Steps
An appropriate way to execute the process to convert Mac Outlook Mails to EML Format
---
---
Click on "Open" from the menu bar.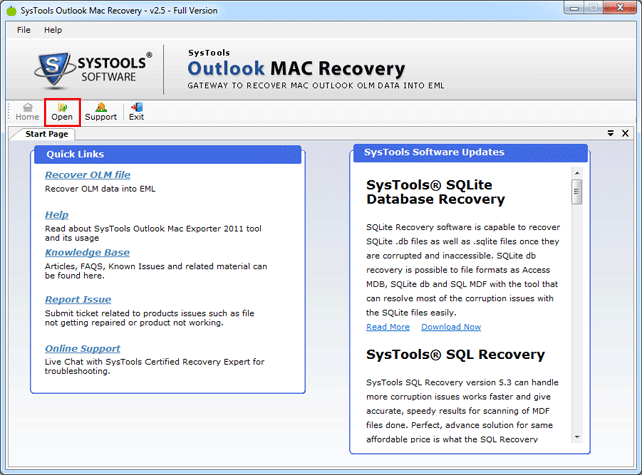 ---
Select the path where the Mac file is located using the BROWSE option given in the picture.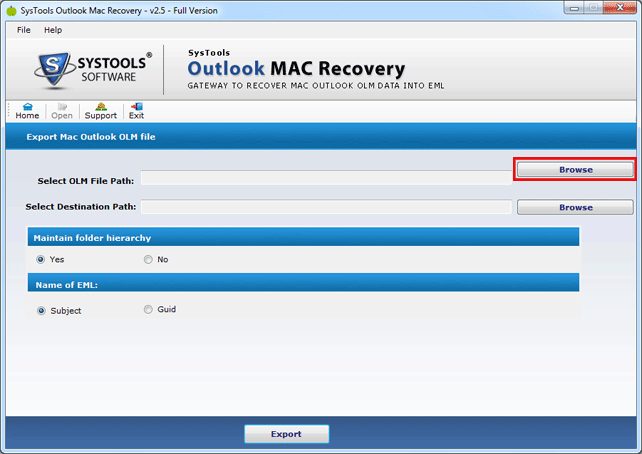 ---
After selecting the Mac file from the location, Push OPEN.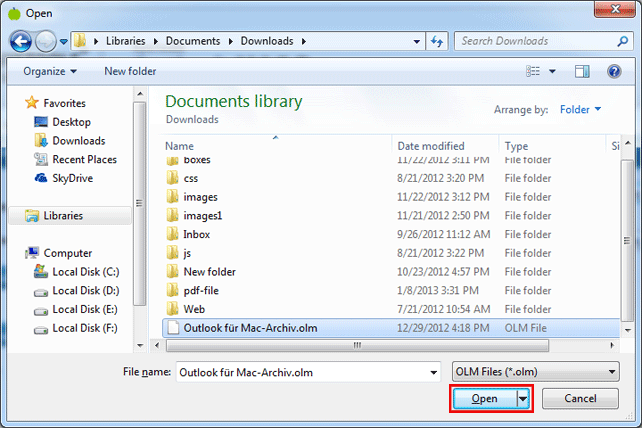 ---
Here choose the Destination path using the second BROWSE button as in where the converted Mac OLM file will be saved.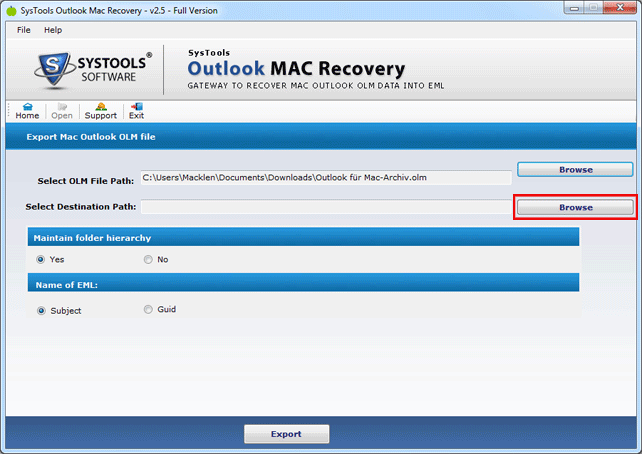 ---
Again, the moment destination path will be selected, this Pop-up message will come up and Press OK.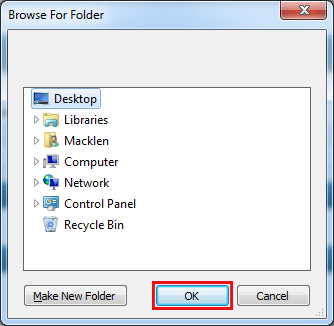 ---
As per requirement CHECK whether you want to maintain folder hierarchy or not by choosing "YES" or "NO"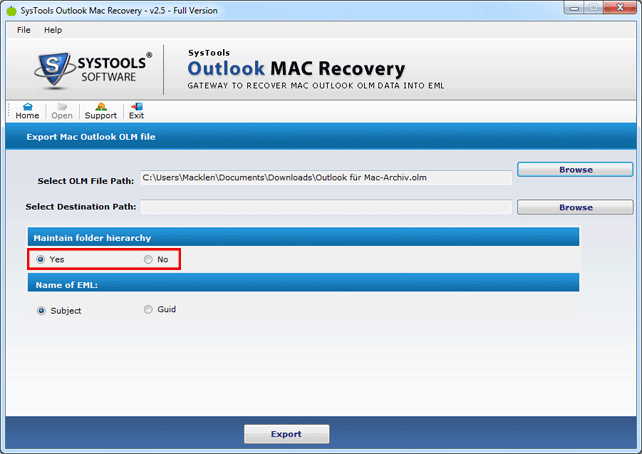 ---
With this additional feature/option you can set the Name of EML file using-
"SUBJECT" to make the name of EML file same as it is;
The way it was earlier or using "GUID" as to produce Garbage User ID by the software itself.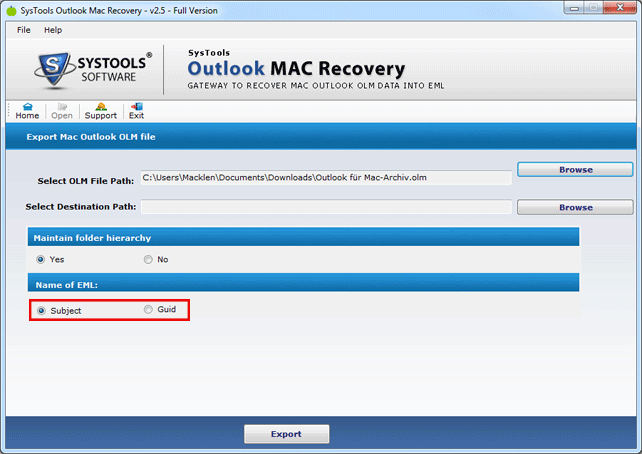 ---
Click on "EXPORT" to restore Mac file to EML once the recovery is done.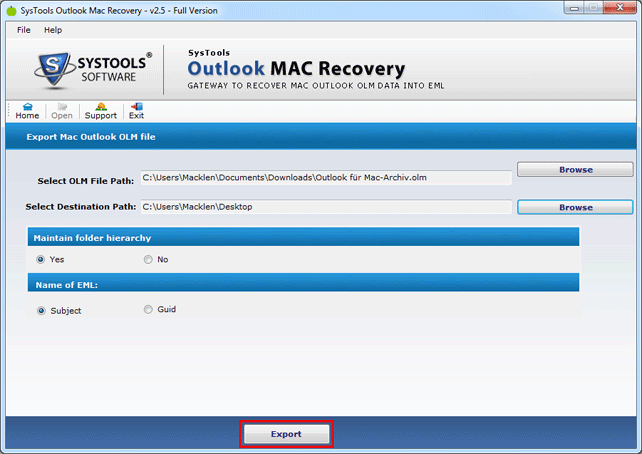 ---
Here in you can check the STATUS of restored Outlook 2011 files in Mac mail format.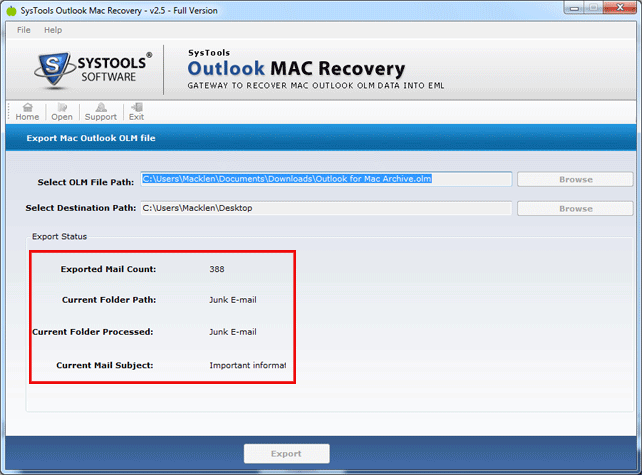 ---
Once the restoration of Mac file will be finished, a Pop-up hit on screen stating, click on "Ok".